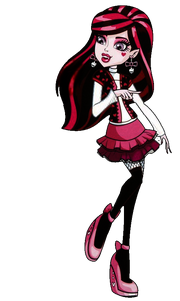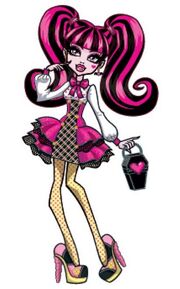 Hey, I'm Brayden! I'm a huge Monster high fan! Hence, why I'm here... But anyway, I'm into going running (evening or morning), yoga, comics such as Batman, Batgirl,and American Vampire, I love to cook and bake, read, and draw. I love designing characters and writing stories as well as my own in my personal journel. I love movies, and music. Big fan of Celine Dion, Alicia Keys, Shakira, Audrey Hepburn, Hugh Jackman, and Nicole Kidman. Oh, and of course I love hanging out with my friends and enjoy shopping!
Why I Like Monster High/Favorite Character
Edit
My favorite character is definetly Draculaura! I love Vampire Lore, so naturally she would be my first choice! I'm also a fan of Ghoulia, Spectra, Clawd, Abbey, Holt Hyde, Rochelle Goyle, and the backgrounders! Ha, ha! I love monster high becacause it encourages us to be accepting of others and also of ourselves.
If I Was a Monster Movie Character, I Would Be...
Edit
I would be a vampire in a heartbeat! It would be pretty darn awesome! Or, I would be a gorgon, like Deuce.
My favorite pages
Edit
Draculaura
Ghoulia Yelps
Clawd Wolfe
Spectra
Abbey
Rochelle Goyle