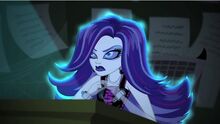 About me
This is your user page. Please edit this page to tell the community about yourself!
Why I Like Monster High/Favorite Character
Use this space to talk about what draws you to Monster High.
If I Was a Monster Movie Character, I Would Be...
If you were in a monster movie, what character would you be?
My favorite pages
Add links to your favorite pages on the wiki here!
Favorite page #2
Favorite page #3