Ad blocker interference detected!
Wikia is a free-to-use site that makes money from advertising. We have a modified experience for viewers using ad blockers

Wikia is not accessible if you've made further modifications. Remove the custom ad blocker rule(s) and the page will load as expected.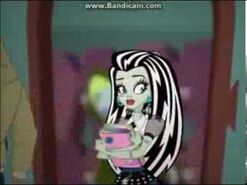 "Scars" is one of the two songs that Allison Iraheta performed in "New Ghoul @ School". Iraheta's song is played during events when Frankie Stein fails at doing a sport or activity.
Lyrics
Did I say something stupid?
There goes one more mistake
Do I bore you with my problems?
Is that why you turn away?
Do you know how hard I tried
To become what you want me to be?

Take me
This is all that I've got
This is all that I'm not
All that I'll ever be
I've got flaws, I've got faults
Keep searching for your perfect heart

It doesn't matter who you are
We all have our scars
We all have our scars