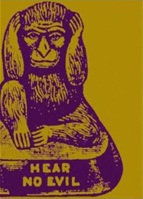 Salami Studios is a sound studio located in North Hollywood, California. The company specializes in voiceover recording, sound design/mixing and various sound editing services for video games, films, and animated cartoons. It was created in 1989 by Gary Falcone and Joe Pizzulo.[1]
Salami Studios is responsible for the audio of the Monster High cartoon series. On May 9, 2012, Salami Studios's work on Monster High was nominated for a Daytime Emmy Award in the category "For Outstanding Achievement in Sound Mixing - Animation". The responsible members of the staff are Mark Mercado, the production mixer, and Thomas J. Maydeck, C.A.S., the re-recording mixer.
References
External links
Ad blocker interference detected!
Wikia is a free-to-use site that makes money from advertising. We have a modified experience for viewers using ad blockers

Wikia is not accessible if you've made further modifications. Remove the custom ad blocker rule(s) and the page will load as expected.