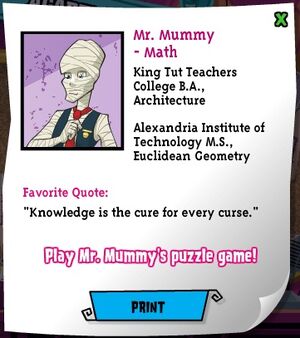 Mummy is a 2010-introduced and fiction-only character. He is a mummy and a teacher at Monster High. He hosts Clawculus.
Personality
Mr. Mummy is passionate about math and works hard to bring about the same enthusiasm in his students.
Notes
Mr. Mummy is oddly white-looking for someone supposedly from Egypt.