To better cover the various aspects of the subject matter, this article has been split into one main page and several subpages. Select which one you wish to read.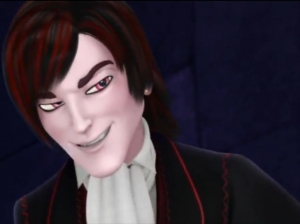 Kieran Valentine debuted in the cartoon series in the Volume 3 TV special "Why Do Ghouls Fall in Love?", which premiered on February 12, 2013. He is voiced by Jonathan Lipow in the English version of the cartoon.
Volume 3
TV specials
This article or section is a stub. You can help the Monster High Wiki by expanding it.
Why Do Ghouls Fall in Love?
Gallery
TV special gallery
Ad blocker interference detected!
Wikia is a free-to-use site that makes money from advertising. We have a modified experience for viewers using ad blockers

Wikia is not accessible if you've made further modifications. Remove the custom ad blocker rule(s) and the page will load as expected.