The fearbook is an iconic component of the Monster High franchise, existing as a piece of fiction, a piece of media, and a piece of merchandise.
Merchandise
Picture Day
Though Picture Day is a 'Signature' assortment, its dolls do not come with doll logs, but with miniature fearbooks.
Fearbook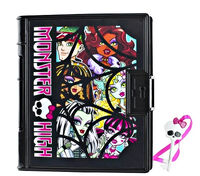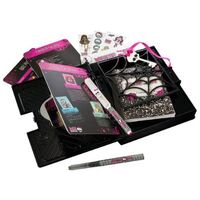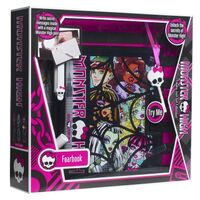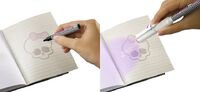 There are two releases of the Fearbook: the Mid September, 2010 Fearbook release and the Mid October, 2011 Fearbook 2.0 Journal release.
Mattel Shop description:
So many creepy secrets and scary surprises! Use the freaky skull key to open the Fearbook and access a specially locked section, where you can write secret messages with a "magic reveal" pen. Another lockable compartment is perfect for hiding your pen and marker, composition book, and ultra-icky stickers. Wanna personalize it? Press the button inside to record a special message that you can play back!
Cool, colorful cover features the whole boo crew
Makes frightastic sounds every time you turn the key
Includes three sheets of fun facts, gossip, and info
Comes with composition book, sticker sheets, "magic reveal" pen, and marker
Stores everything inside for on-the-go play
This toy has been nominated for the 2011 Toy of the Year Award.
Ad blocker interference detected!
Wikia is a free-to-use site that makes money from advertising. We have a modified experience for viewers using ad blockers

Wikia is not accessible if you've made further modifications. Remove the custom ad blocker rule(s) and the page will load as expected.